Are you getting concerned about the air quality in your home? You're not alone. More and more people are considering the quality of their indoor air as they spend more time at home than ever. And there's good reason for this.
According to the Environmental Protection Agency (EPA), indoor air can be up to five times more polluted than outdoor air. Just the fumes from cooking dinner can muck up the indoor air (especially if I'm cooking!). And then there's dust, pollen, radon, volatile organic compounds (VOCs) that off gas from furniture and a host of other pollutants.
So it's easy to be concerned about this—but is there an easy solution?
A Smart Alternative
The EcoBreeze 2.1 smart window fan can help. I have one installed in an open room in the middle of my house. It automatically turns on in the evening after it cools off outside and supplies a steady stream of filtered outdoor air into the house. This reduces the level of indoor pollutants including fumes, VOCs and radon. It helps me breathe with confidence, knowing my indoor air is of great quality.
Keeping the Air Clean
According to the American Lung Association, an estimated 20.4 million adults and over 6.1 million children have asthma, which can be triggered by allergy flare-ups or indoor pollutants, among other factors. That means that many households deal with the effects of asthma on a daily basis, and the EcoBreeze 2.1 helps set minds at ease. The standard MERV 8 filter in the EcoBreeze 2.1 captures dust and pollen, but the MERV 13 also works to clean up bacteria, micro-allergens, smoke and fumes.
These days, I'm using the MERV 13 filter instead of the standard MERV 8. I live in central California, and smoke from wildfires has been drifting into our area all too often this year. With the MERV 13 filter, the EcoBreeze 2.1 enables me to breathe easier in my house, except on the smokiest days, when I simply turn off the unit. And swapping out filters is a breeze.
A Win All Around
Most mornings, I walk past the EcoBreeze 2.1, and the air around me is noticeably cooler and fresher. It feels more like a spring day than a stale house. The EcoBreeze 2.1 also cuts back on the need for air conditioning by precooling spaces. Because it comes on at night when outdoor temperatures are cooler, the space gets a "head start" on remaining cool as daytime temperatures rise. This delays when the air conditioning unit turns on—if it has to be used at all during the day—saving money and helping to alleviate peak demand on the power grid.
All in all, it's a win-win: better air quality, a cooler space, lower electric bills, less demand on the grid and better for the environment. It's not often that one product can do all that!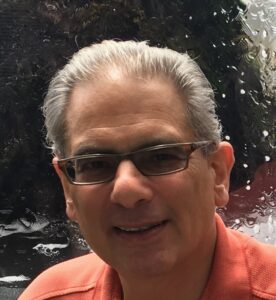 Meet the Contributor: Mark Berman
Mark Berman is CEO of NightBreeze Corp., which is aligned with Nature's Cooling Solutions (creator of the EcoBreeze 2.1) to advance the market for natural cooling devices for apartments, houses and small commercial buildings.