Changing How You Heat and Cool your Home – One Window at a Time.
Healthy Clean Outdoor Air!
Save Money on Cooling Bills!
Lower your Carbon Footprint!
Nature's Cooling Solutions presents the EcoBreeze 2.2, the only smart window fan that constantly monitors and adapts to indoor and outdoor conditions.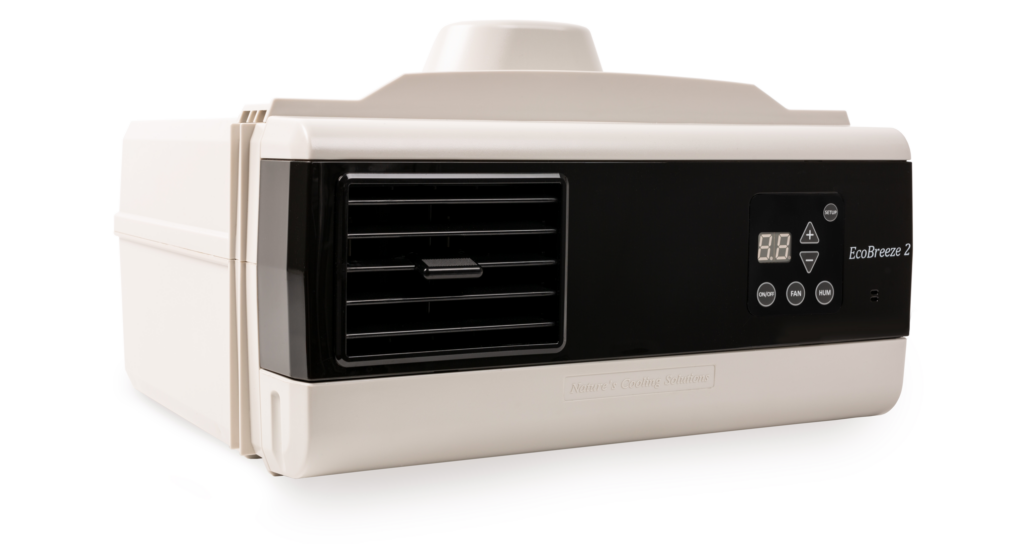 Cleans the Incoming Air
EcoBreeze 2.2 removes pollen, dust and mold so you can breathe easy. An optional high efficiency filter removes smoke, smog and virus for areas with higher levels of outdoor air pollution
Works With Your Air Conditioning to Save Energy
The EcoBreeze 2.2 smart window fan uses 97% less energy than an air conditioning unit, resulting in dramatically reduced cooling costs for homeowners with environmentally friendly levels of energy consumption.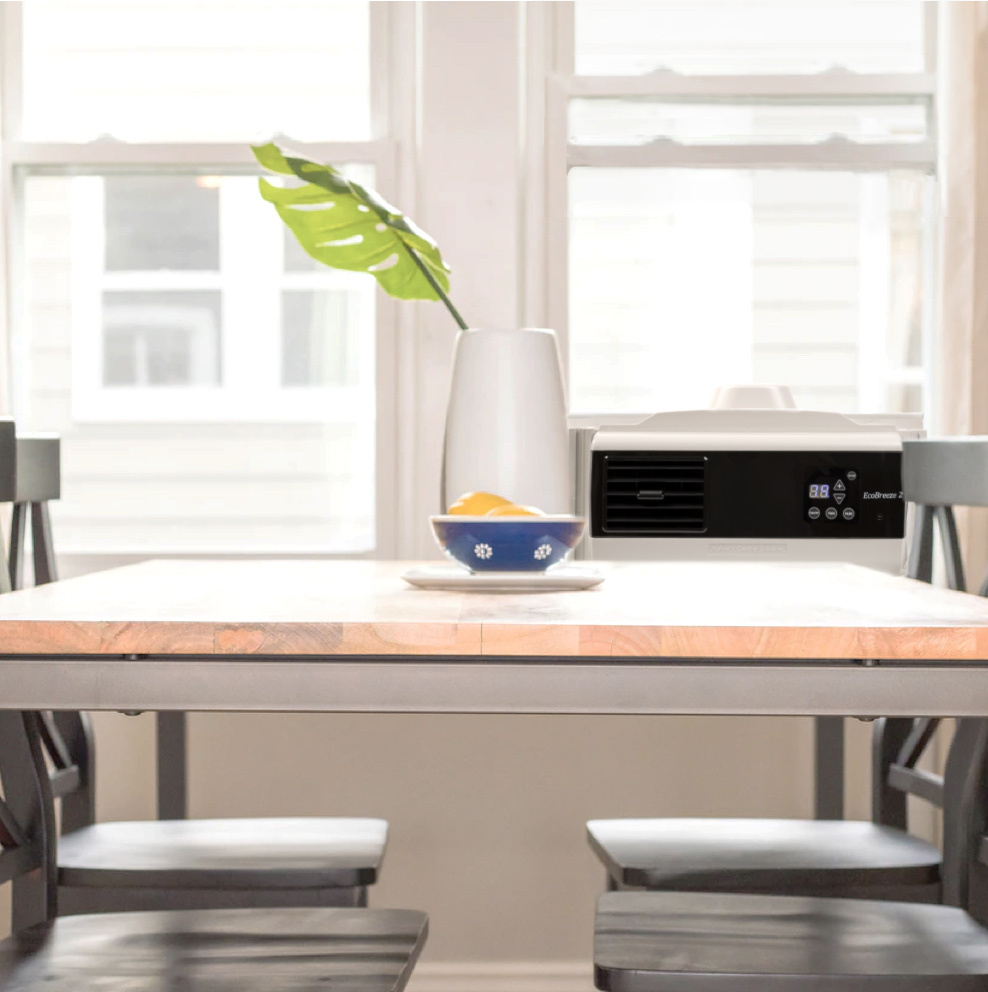 Changing the Way We Cool, One Window at a Time
Nature's Cooling Solutions works to provide cooling options that help you decrease the financial burden and environmental impact of air conditioning by using cool outdoor air every minute it's available.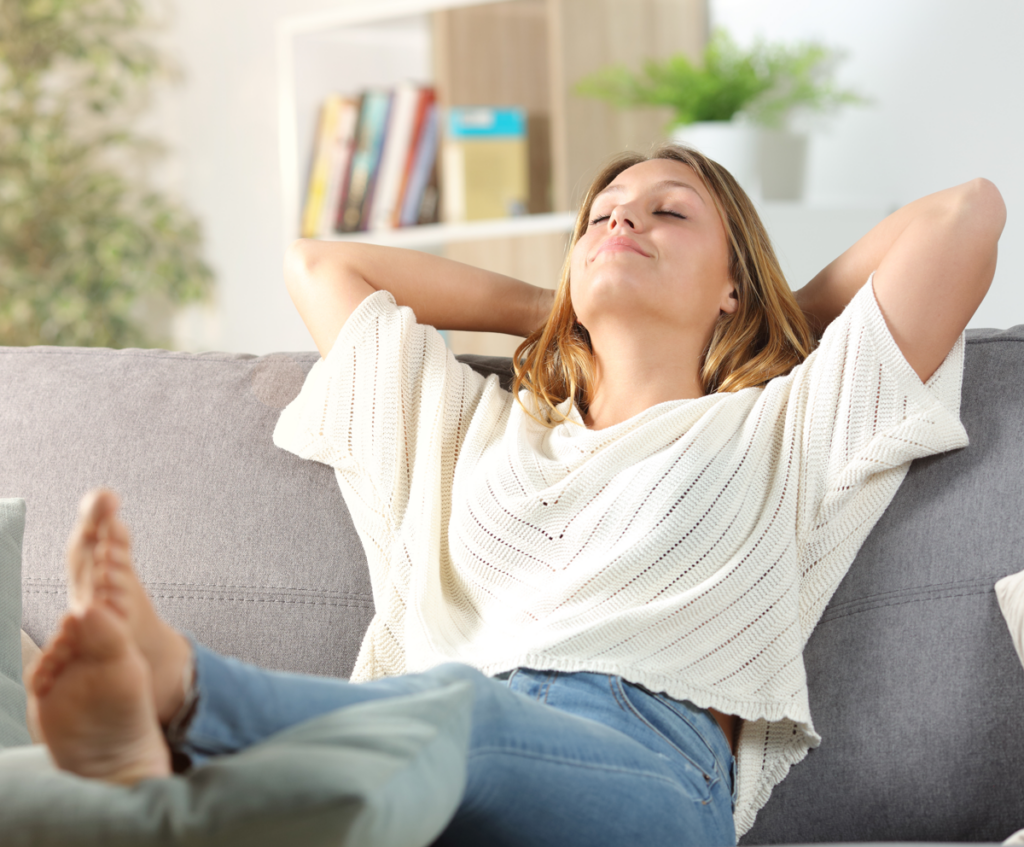 Our Advanced Cooling Technologies
Mother Nature provides the cool air—we offer the tools! Our EcoBreeze smart window fans and room air conditioner (AC) insulating side panels help keep cool air inside where it belongs.
Get the Latest in Smart Window Fan Technology and Save!
The EcoBreeze 2.2 works alongside your air conditioning unit, reducing its daily runtime with a variable speed fan that uses only the minimum amount of required energy. This smart window fan solution keeps your home cool and comfortable while keeping your costs down!
Featured Stories
A Breath of Fresh Air for Your Home

Are you getting concerned about the air quality in your home? You're not alone. More and more people are considering the quality of their indoor air as they spend more time at home than ever. And there's good reason for this. According to the Environmental Protection Agency (EPA), indoor air can be up to five …

Read more

Is your window Air Conditioner going to keep you cool in the winter too?

Wow! The leaves have changed color, winter is almost here. You are not going to need your air conditioner until next summer. Make sure you take the right steps to winterize – don't just shut off your AC and forget about it until next summer. The highest concentration of room air conditioners is in the …

Read more

Three ways to combat poor indoor air quality

Problem Do you know that EPA studies found levels of about a dozen common organic pollutants to be 2 to 5 times higher inside homes than outside, even in cities where you wouldn't expect it? Simply stated indoor air quality is the quality of air inside a building, frequently referred to as IAQ. Compounding the …

Read more
Nature's Cooling Solutions: The Beginnings
George and Jim Wiese grew up in the northeast, sleeping with the windows open and fans on in the summer. In 2010, they began a journey to find more affordable and environmentally friendly cooling options—and using nature's free cool air fit the bill. Now, with Nature's Cooling Solutions, the Wiese brothers hope to help you reduce your bills, take care of the environment, and enjoy fresh cool air!